How to Help Friends and Family
Senior citizens and people with disabilities often have specific needs that must be considered in the process of preparing and planning for an emergency or disaster. Now is the time to plan ahead for what you may need to stay safe, healthy, informed, mobile and independent during a disaster.
Plan to maintain your independence before an emergency strikes. Be sure to consider your specific needs when creating your emergency supply kit. Remember that an emergency situation may require you to shelter in place at home or evacuate to a temporary shelter. As you prepare, consider all the services, devices, tools and techniques you use daily. Keep in mind that you may need medications, medical equipment and supplies, your service animal, assistive technology, communications tools, disability service providers, accessible housing, and transportation.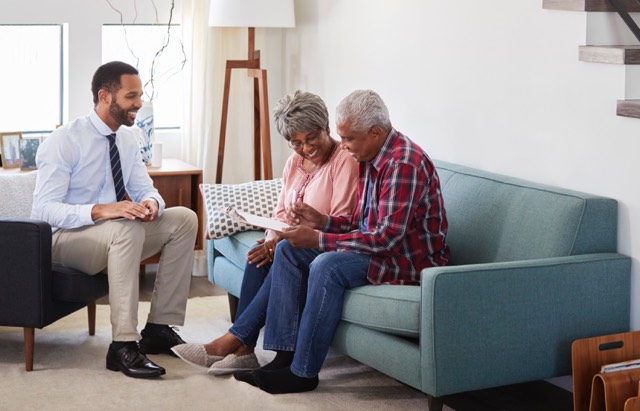 If you anticipate needing assistance during a disaster, it is important that you identify your personal support network now and coordinate your plan.
Talk with your family, friends, caregivers and others who will be part of your personal support network.
If you live in a senior community, become familiar with any disaster notification plans that may already exist.
Write down and share each aspect of your emergency plan with everyone in your support network.
Make sure everyone in your support network knows how you plan to evacuate your home or workplace and where you will go in case of a disaster.
Arrange for someone to check on you in the event of a disaster. Make sure someone in your support network has an extra key to your home and knows where you keep your emergency supplies.
Teach those who will assist you how to use any lifesaving equipment and how to administer medications in case of an emergency.
Practice your plan with those who have agreed to be part of your support network.
Prepare to quickly gather any necessary medications and medical supplies
Give at least one member of your support network a key to your house or apartment.
Show others how to operate your medical equipment.
If you receive life-sustaining medical treatment, identify the location and availability of more than one facility and work with your provider to develop your personal emergency plan.
Keep contact information for local independent living centers and other disability services organizations in a safe and easy-to-access place.
If you use in-home support services, work with them to personalize emergency preparedness plans to meet your needs so you can keep in touch with them during and after an emergency. That contact may be your lifeline to other services in a disaster.
Work with local transportation and disability services to plan ahead for accessible transportation for evacuation or other reasons during a disaster.