Henrico is one of the oldest counties in the country. It is bounded by the Chickahominy River to the north and the James River and City of Richmond to the south.
Named after the Citie of Henricus, Henrico was organized as one of the eight original Shires of Virginia in 1634. Since then, 10 counties and three independent cities have been formed from the original territory of Henrico Shire. The City of Richmond was officially part of Henrico County until 1842, when it became a fully independent city. The present-day Henrico County curves around the City of Richmond, surrounding it to the west, the north, and the east. In 1611, Thomas Dale founded the Citie of Henricus on a peninsula in the James River that is now called Farrar's Island. Henricus was named for Henry Frederick, Prince of Wales, but it was destroyed during the Indian massacre of 1622, when Native American warriors attacked the English settlers to drive them from the area. The original county seat was at Varina, at the Varina Farms plantation. In 1752, Henrico relocated its seat to a more central location inside the City of Richmond, between Church Hill and what is now Tobacco Row. It was not until 1974 that the county offices were moved to the western portion of the county. in 1988 the county opened its Eastern Government Center.
of Henrico's working residents work inside the county.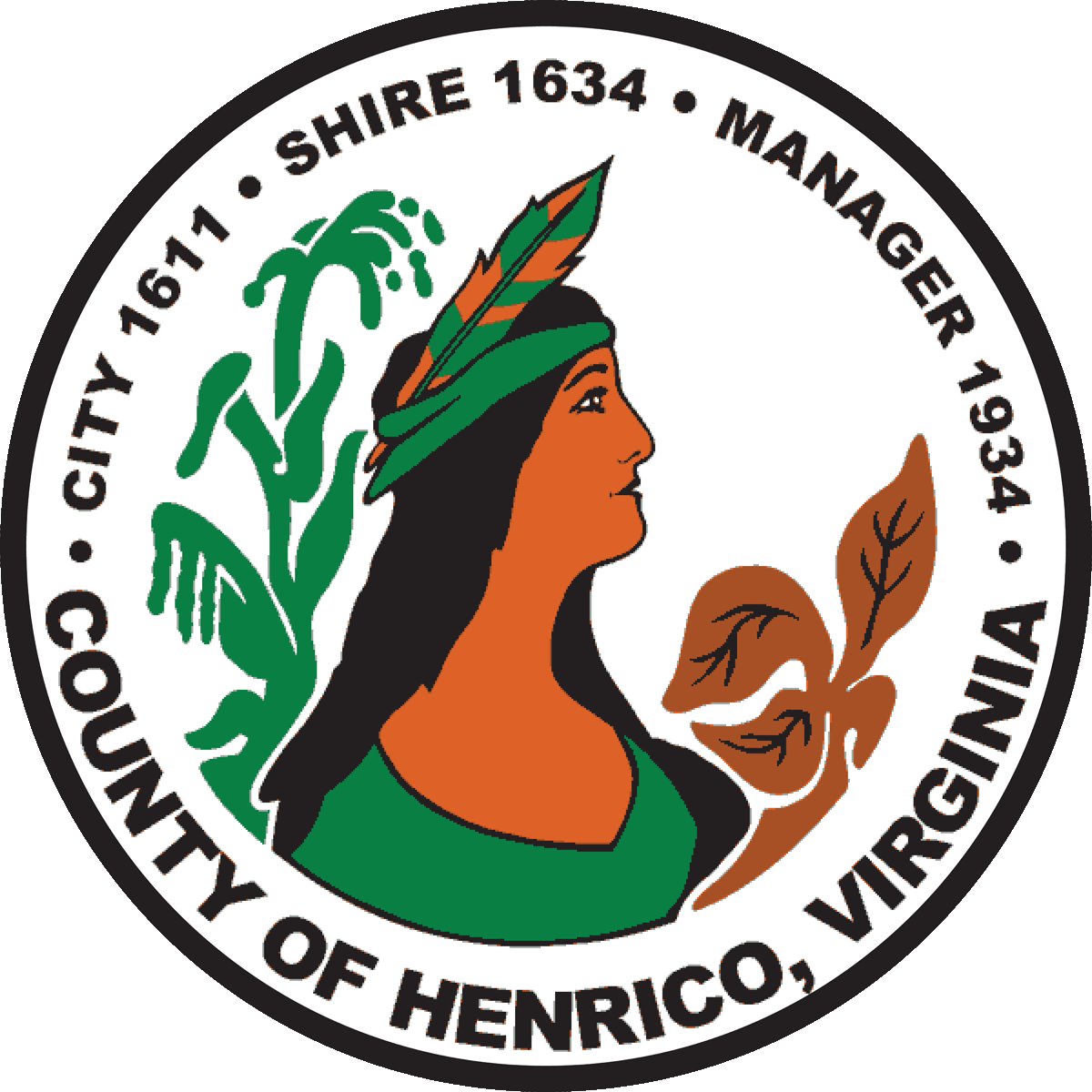 County Manager
Board of Supervisors (Website)
Main Administration Building
4301 East Parham Rd.
P.O. Box 90775
Henrico, VA 23228
Google Maps link
Phone number: (804) 501-4000
Services
Featured Reports:
Local Pride
Richmond International Airport
Richmond International Raceway
Staples Mill Amtrak Station
Deep Run Schoolhouse
Meadow Farm
Lewis Ginter Botanical Gardens
Virginia Randolph Museum
Wolf Creek Cherokee Museum
Dorey Park Trailhead
Short Pump Town Center
West End Farmers' Market
County Events
Henrico Harvest Festival
Central Virginia Celtic Festival and Highland Games
NASCAR races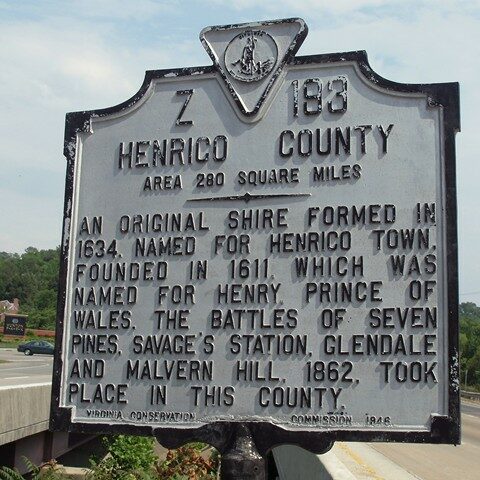 Sources:
U.S. Decennial Census 1990-2010, American Community Survey, 2014 5-Year Estimates.
U.S. Census, OnTheMap Application, Longitudinal-Employer Household Dynamics Program, 2014.