View of Downtown from the James River



Science Museum of Virginia

Captain Christopher Newport first led English explorers in 1607 to the site later named Richmond after a suburb of London, England. Until that time, Indian tribes of the Powhatan Confederacy had lived in the region.
Richmond was founded in 1737 by Colonel William Byrd II. He inherited the former Stegg lands on both sides of the James River from his father and became known himself as the "Father of Richmond." He visited there in 1733 and planned to build a city. Four years later, his friend William Mayo developed a map of Richmond and the first lots were sold. Richmond became a town in 1742. In early 1780, the State Capitol was temporarily moved to Richmond from Williamsburg at the request of the General Assembly. In May of 1782, Richmond was incorporated as a city and officially became Virginia's new capital. On July 19 of that same year, Richmond's first City Charter was legalized.
The City of Richmond is surrounded by Henrico and Chesterfield counties. The city is located at the intersections of Interstate 95 and Interstate 64. Richmond is located at the fall line of the James River. Richmond is the capital of the Commonwealth of Virginia. It is the center of the Richmond Metropolitan Statistical Area (MSA) and the Greater Richmond Region.
of Richmond's working residents work inside the city.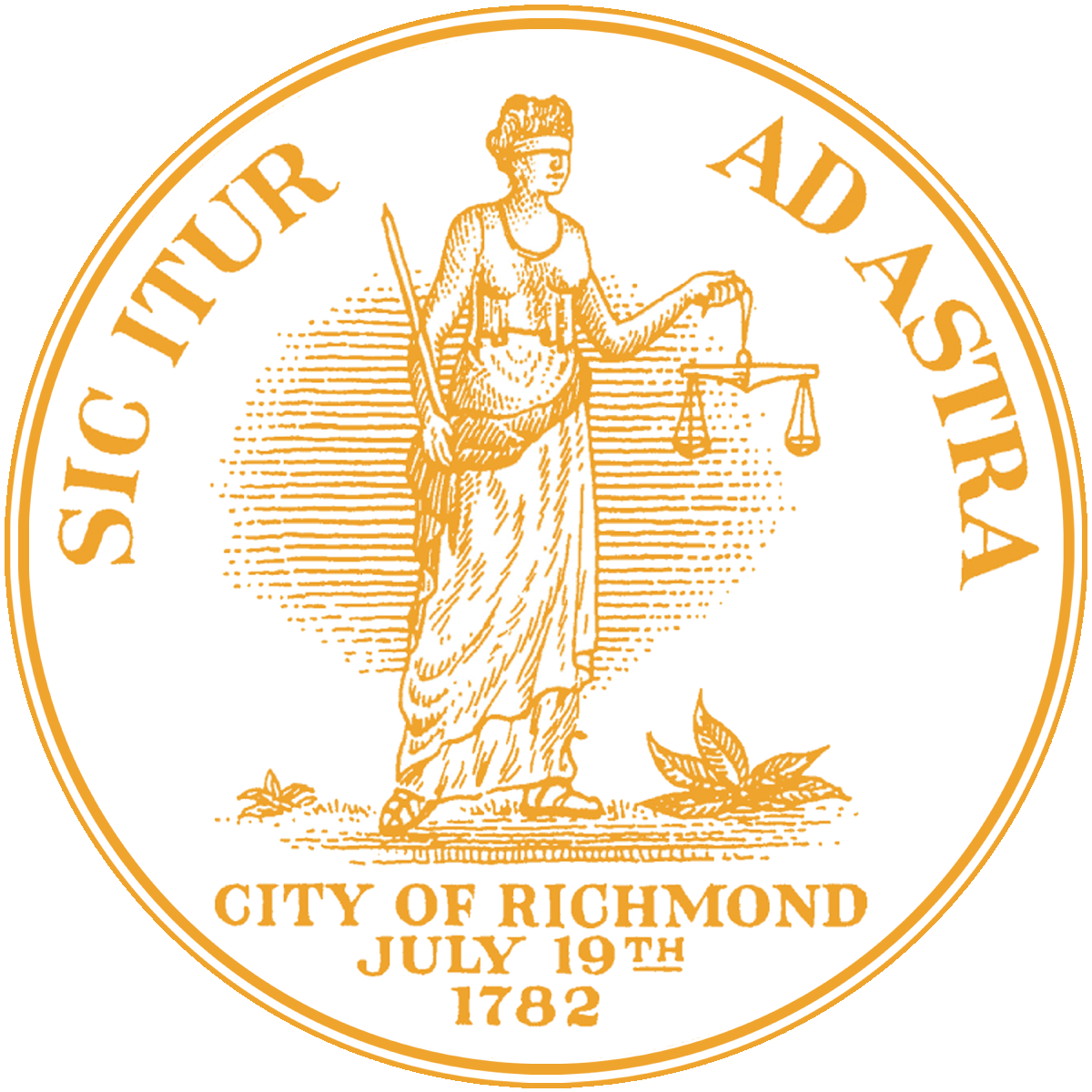 Local Pride
State Capitol
Old City Hall
Main Street Station
Black History Museum & Cultural Center
City Skyline over James River
River District Canal Cruises
Maymont House & Park
Carillon at Byrd Park
Belle Isle
James River Park
Maggie Walker House
Edgar Allan Poe Museum
Science Museum of Virginia and Ethyl Imax Dome & Planetarium
City Events
Richmond Folk Festival
2nd Street Festival
Carytown Watermelon Festival
Grand Illumination
Dominion Riverrock
Richmond Jazz Festival
Greek Festival
Indian Festival
First Fridays
Arts in the Park
The French Film Festival
RVA Street Art Festival
Sources:
U.S. Decennial Census 1990-2010, American Community Survey, 2014 5-Year Estimates.
U.S. Census, OnTheMap Application, Longitudinal-Employer Household Dynamics Program, 2014.