Planning District Commissions (PDCs) were established by the Virginia General Assembly in 1968 under the Virginia Area Development Act (Code of Virginia, Title 15.2, 2210) (revised and retitled the Regional Cooperation Act in 1995.)
The state was organized into districts based on the community of interest among its counties, cities and towns. Each Planning District Commission was created as a political subdivision of the Commonwealth.  and chartered under the Regional Cooperation Act by the local governments of each planning district. As such, they are a creation of local government encouraged by the state.  There are 21 planning districts in Virginia and each commission selects an Executive Director to manage daily operations.
The Richmond Regional Planning District Commission, now known as PlanRVA, was formed by the local governments in our region on August 14, 1969. The statutory framework for the creation of planning district commissions recognized that they would be voluntary associations of local government intended to foster regional cooperation. The intention was to provide a forum for state and local governments to address issues of a regional nature, things of greater than local significance.
PlanRVA is comprised of elected officials and citizens who address mutual challenges and develop solutions for our Region.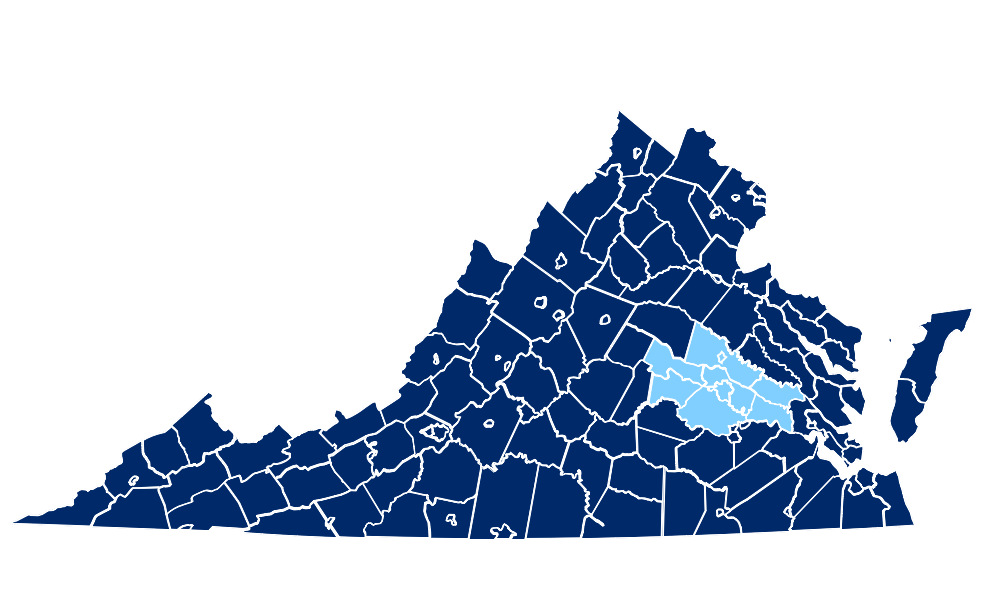 PlanRVA represents the 15th Planning District in Virginia, highlighted on the map above.