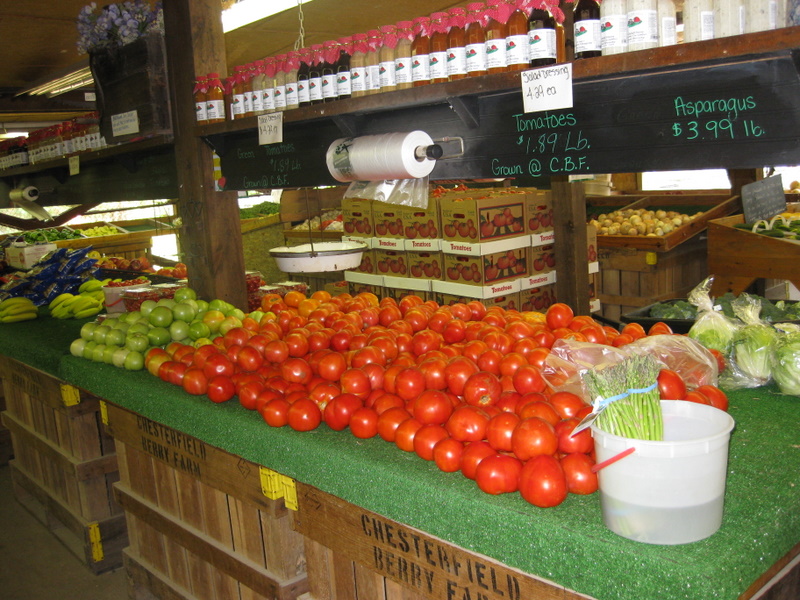 Hanover Tomatoes at Market




Richmond Times-Dispatch Hanover Plant
Hanover County is located north of Richmond on both the east and west sides of I-95. The Chickahominy River forms the border of the county in the Mechanicsville area. Prior to the arrival of English settlers, Hanover County was a hunting ground for the Pamunkey and Chickahominy Native American tribes. The area was settled by plantation owners and tobacco farmers. Hanover was officially formed on November 26, 1720, from the area of New Kent. It was named for King George I of England, who was Elector of Hanover in Germany when he assumed the British throne. Patrick Henry, the "Orator of the Revolution" and the first elected Governor of Virginia, was born in Studley in 1736. Henry famously argued the Parson's Cause case against the King at Hanover Courthouse. Scotchtown, Patrick Henry's home from 1771 to 1778, has been preserved and is now a popular tourist destination. Hanover County celebrated its 300th anniversary in 2020.
Land area in sq mi
468.54
of Hanover's working residents work inside the county.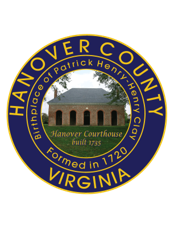 County Administrator
Board of Supervisors (Website)
Main Administration Building
7516 County Complex Rd.
Hanover, VA 23069
Google Maps link
Phone number: (804) 365-6000
Services
Featured Reports:
Local Pride
Historic Hanover County Courthouse
Hanover Tavern
Patrick Henry's Scotchtown
Beaverdam Depot
Beaver Dam Creek Battlefield
Cold Harbor Civil War Battlefield
Gaines Mill Civil War Battlefield
Gathright House
Rural Plains at Tortopotomoy Creek Civil War Battlefield
Historic Polegreen Church
Sycamore Tavern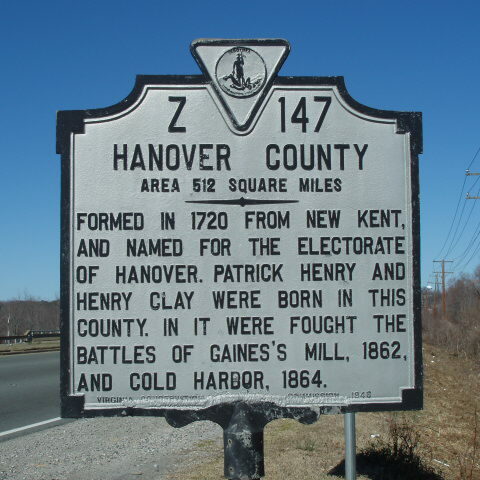 Sources:
U.S. Decennial Census 1990-2010, American Community Survey, 2014 5-Year Estimates.
U.S. Census, OnTheMap Application, Longitudinal-Employer Household Dynamics Program, 2014.