Welcome
Welcome to New Kent County by andrewbain is licensed under CC BY-NC 2.0.







New Kent Historical Society

New Kent County is located to the east of Richmond.
New Kent County was established in 1654 from York County and was organized and settled by William Claiborne. The county's name originated because several prominent inhabitants, including William Claiborne, recently had been forced from their settlement at Kent Island, Maryland, by Lord Baltimore upon the formation of Maryland. Claiborne had named the island for his birthplace in Kent, England. New Kent County is the birthplace of two U.S. presidents' wives: Martha Washington and Letitia Christian Tyler. The church where George and Martha Washington are believed to have been wed, St. Peter's, still holds services today. Native Americans frequented this area as well as nearby Charles City County, and two tribes are still well-established in this area. New Kent's roads, leading from Richmond to Williamsburg, are among the oldest in America. Over them have marched French, British, Revolutionary, Confederate and Union armies.
Land area in sq mi
209.73
of New Kent's working residents work inside the county.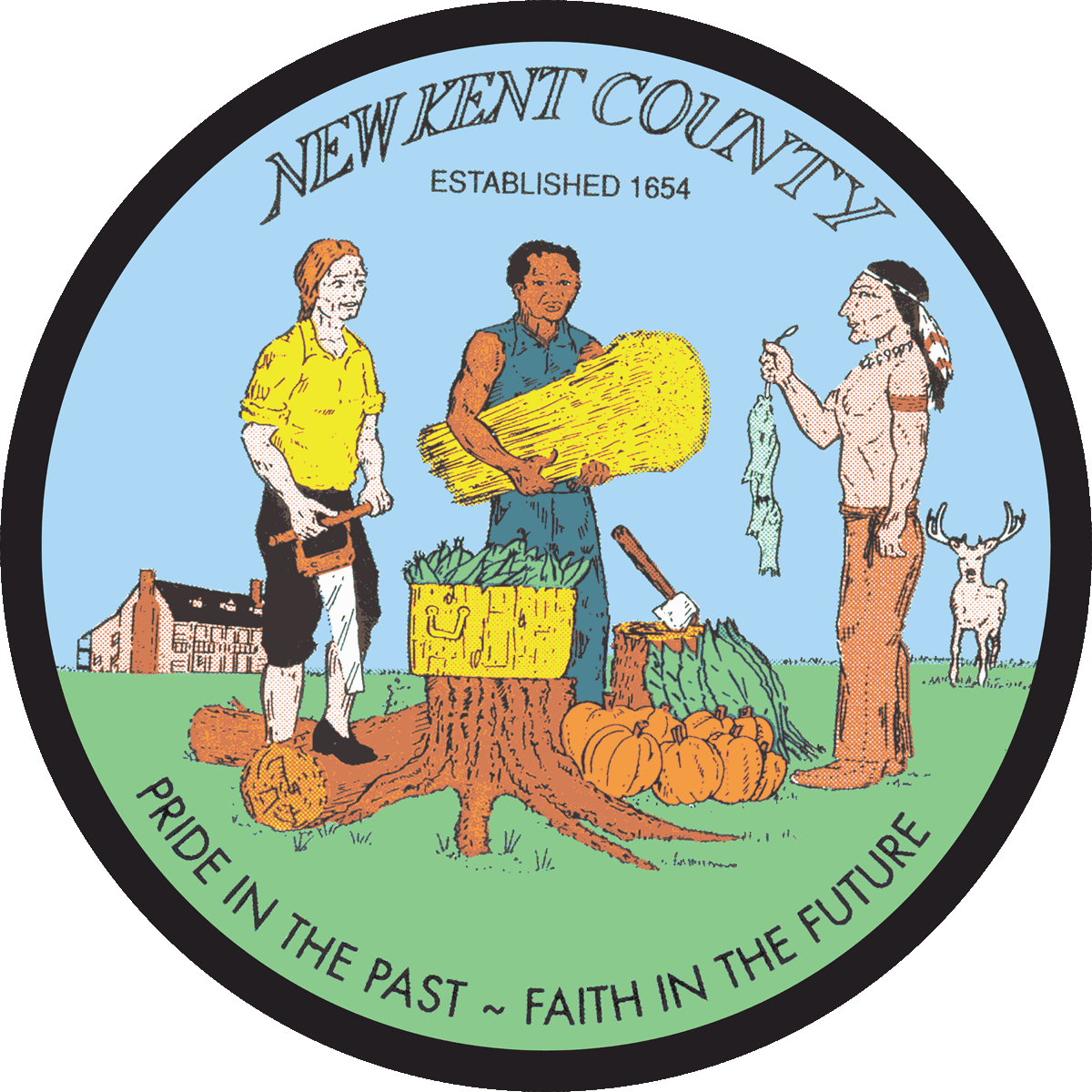 County Administrator
Board of Supervisors (Website)
Main Administration Building
12007 Courthouse Circle
P.O. Box 150
New Kent, VA 23124
Google Maps link
Phone number: (804) 966-9861
Services
Featured Reports:
Local Pride
New Kent County Courthouse
Colonial Downs
St. Peter's Church
New Kent Winery
Cumberland Marsh Natural Area Preserve
Pamunkey Indian Museum
Gauthier Vineyard
Brickshire Golf Club
Saudé Creek Vineyards
Six Bike Routes
The New Kent Ordinary
New Kent County Events
New Kent Wine Festival
Thoroughbred Racing and Historic Horse Racing
New Kent County Fair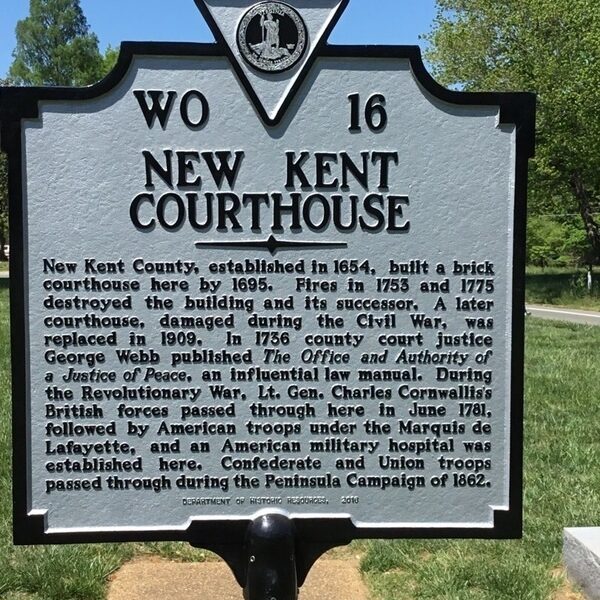 Sources:
U.S. Decennial Census 1990-2010, American Community Survey, 2014 5-Year Estimates.
U.S. Census, OnTheMap Application, Longitudinal-Employer Household Dynamics Program, 2014.