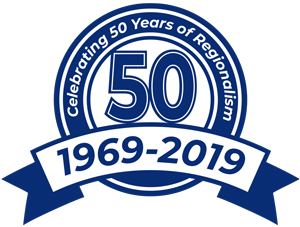 Celebrating 50 years of collaboration
As we reach the remarkable milestone of our 50th anniversary, we are proud to report that regional collaboration among our nine localities has never been stronger.
We are celebrating accomplishments and partnerships that have been built over the past 50 years. They have built an enduring foundation that gives us the opportunity for new accomplishments and partnerships in the future.
We are committed to working together to make the RVA region all that it can be. We know that we are all "Greater Together" and that innovation and collaboration will be the keys to keeping our region moving forward.
As a part of our 50th anniversary celebration, we are recommitting to public engagement as a critical part of our work. The citizens of our region deserve the opportunity to have a voice in the important decisions that impact their lives. To that end, we are rebranding our organization as PlanRVA, which more accurately describes the important work we do. We are also launching a new website, PlanRVA.org, which provides more information about our work in a format that is easier to understand, with more opportunities for ongoing comments and participation.
We invite you to take time to view our new website and learn more about our region, our governance and our programs of work. We want this to be your opportunity to become more aware and more engaged in your community.
Our dedicated commission members, committee members and staff are committed to serving our region. We really are "Greater Together," and we have 50 years of proof! Please share your thoughts and ideas about how we can continue to make our region even more exceptional.
Sincerely,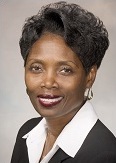 Cynthia Newbille
PlanRVA Chair 2018-2019
Richmond City Council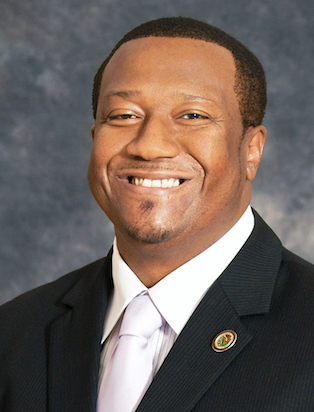 Tyrone Nelson
PlanRVA Chair-Elect 2019-2020
Henrico County Board of Supervisors