PlanRVA Receives $1 Million Grant to Reduce Greenhouse Gas in the Richmond Region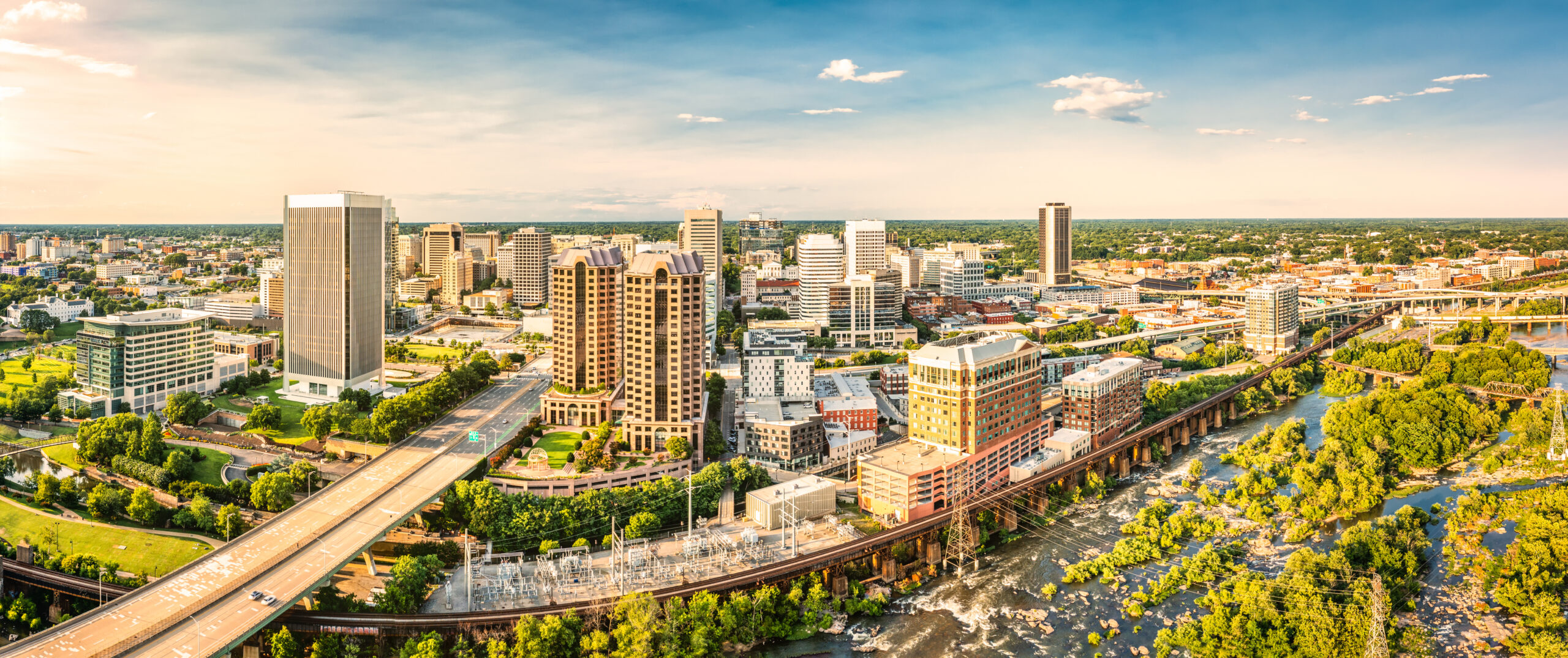 We're thrilled to announce the Environmental Protection Agency (EPA) recently awarded PlanRVA a $1 million Climate Pollution Reduction Grant (CPRG) to support efforts aimed at reducing greenhouse emissions and other air pollutants across the Richmond region.
Over the next two years, PlanRVA will use grant funds to develop a greenhouse gas reduction plan across the Richmond Metro Statistical Area, which represents a group of 18 jurisdictions and five local tribes.
"The Richmond region, like many other metropolitan areas, is a fast-growing hub with a vibrant economy. But it also faces significant climate-related challenges, especially extreme heat, increased precipitation, and sea level rise," said Nicole Keller, Resilience Planner at PlanRVA.
"We're grateful for the EPA and the Inflation Reduction Act's efforts to help communities make the transition to becoming clean energy economies. PlanRVA is leading the fulfillment of this grant, which will make our communities eligible for implementation grants in the future. The commitment of our localities to reduce greenhouse gases will spur investments into our communities while addressing climate change at its root cause," Keller notes.
Key deliverables include greenhouse gas reduction goals and a two-part plan for achieving them. The Primary Action Plan, due March 2024, will focus on short-term, ready-to-implement projects and policies from participating jurisdictions. The Comprehensive Action Plan, due in 2025, will consist of longer-term emissions reduction actions for all sectors of the local economy.
The CPRG is a new program created by the Inflation Reduction Act of 2022 that will provide $5 billion to support efforts by states, U.S. territories, municipalities, air pollution control agencies, tribes, and groups to develop and implement plans to reduce greenhouse gases. Working plans submitted for planning grant consideration must seek to achieve objectives set in place by the EPA.
"EPA's $1 million grant to PlanRVA is a clear example of how the Biden Administration is investing in America's future," said EPA Mid-Atlantic Regional Administrator Adam Ortiz. "This federal funding is helping lead to a cleaner economy while building more equitable and resilient communities across the U.S. PlanRVA submitted a thoughtful and comprehensive vision for its region, and we look forward to seeing the positive change."
PlanRVA submitted 12 letters of support from the Town of Ashland, the City of Richmond, and the counties of Charles City, Chesterfield, Goochland, Hanover, Henrico, King & Queen, King William and New Kent to secure the grant.
For more information about the Climate Pollution Reduction Grant, visit the EPA's website.
Subscribe to The Better Together Connector