Long Range Transportation Plan
A long-range transportation plan (LRTP) is used to guide a region's planning for a 20-year horizon. It's a document that reflects the vision and goals of the region. The plan allocates available federal, state and local funds to maintain and improve the transportation system over the next 20 years.
Plan2040: Our Region's Long-Range Transportation Plan
Under Federal law (23 USC 134: Metropolitan transportation planning), the plan must be "financially constrained," meaning only revenues that can be reasonably expected can be considered in funding the recommendations documented within plan2040.
The RRTPO Board adopted plan2040 at the October 6, 2016, meeting.
The plan2040 Advisory Committee sought public input to guide the development of the regional transportation plan with a focus on:
Improving connectivity and mobility
Benefiting economic and community development
Advancing regional projects and programs for federal and state transportation funds
What's in a Long-Range Transportation Plan?
Describes the vision for the region and policies, operational strategies and projects to move toward that vision
Covers at least the next 20 years
Supports an intermodal system
Reflects public engagement
Includes a financial plan and is fiscally constrained
Is updated every five years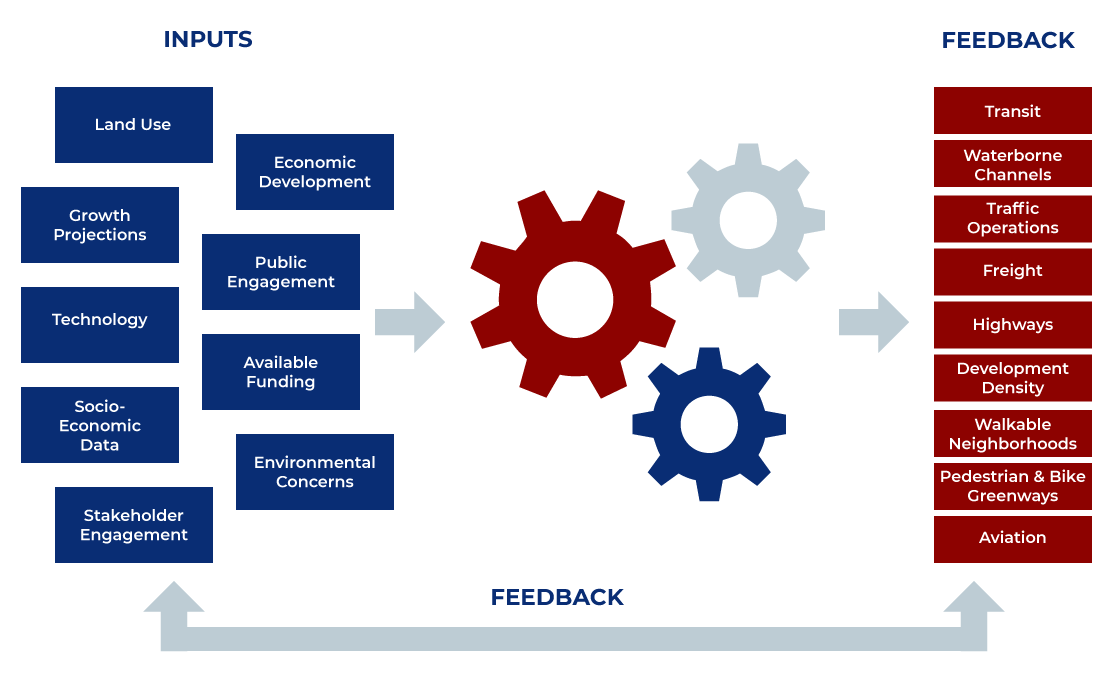 Key Steps in the Long-Range Planning Process
Vision & Goals
Objectives
Problem Identification
Alternatives
Analysis & Evaluation
Plan Approval
Program Development
Initiative Development & Operation
Performance Monitoring